Metro Chat Case Study
A multi-modal trip planner and intergrated payment system for SMC students to make their commute seamless, convenient, and fun.

Overview
CLIENT:
Metro Los Angeles and The City of Santa Monica
PROCESS:
Primary Research (Site Observation, Contextual Interviews, SME interview), Concept Brainstorming, Iterative Prototyping, User Testing
PARTNERS:
WIll Gamez (Project Lead), Ruby Storey
ROLE:
I was involved throughout the entire process. Notably, I took the lead during the research phase of the project.
Challenge
---
We were challenged to create an interactive system that solves a mobility issue in Los Angeles. After we conducted observations and interviews at the SMC/17th St. Metro Station, we discovered that students have many modal options to get to and from school. The problem is that the means to use these modes are siloed and inconvenient.
"How might we simplify multi-modal travel for SMC students"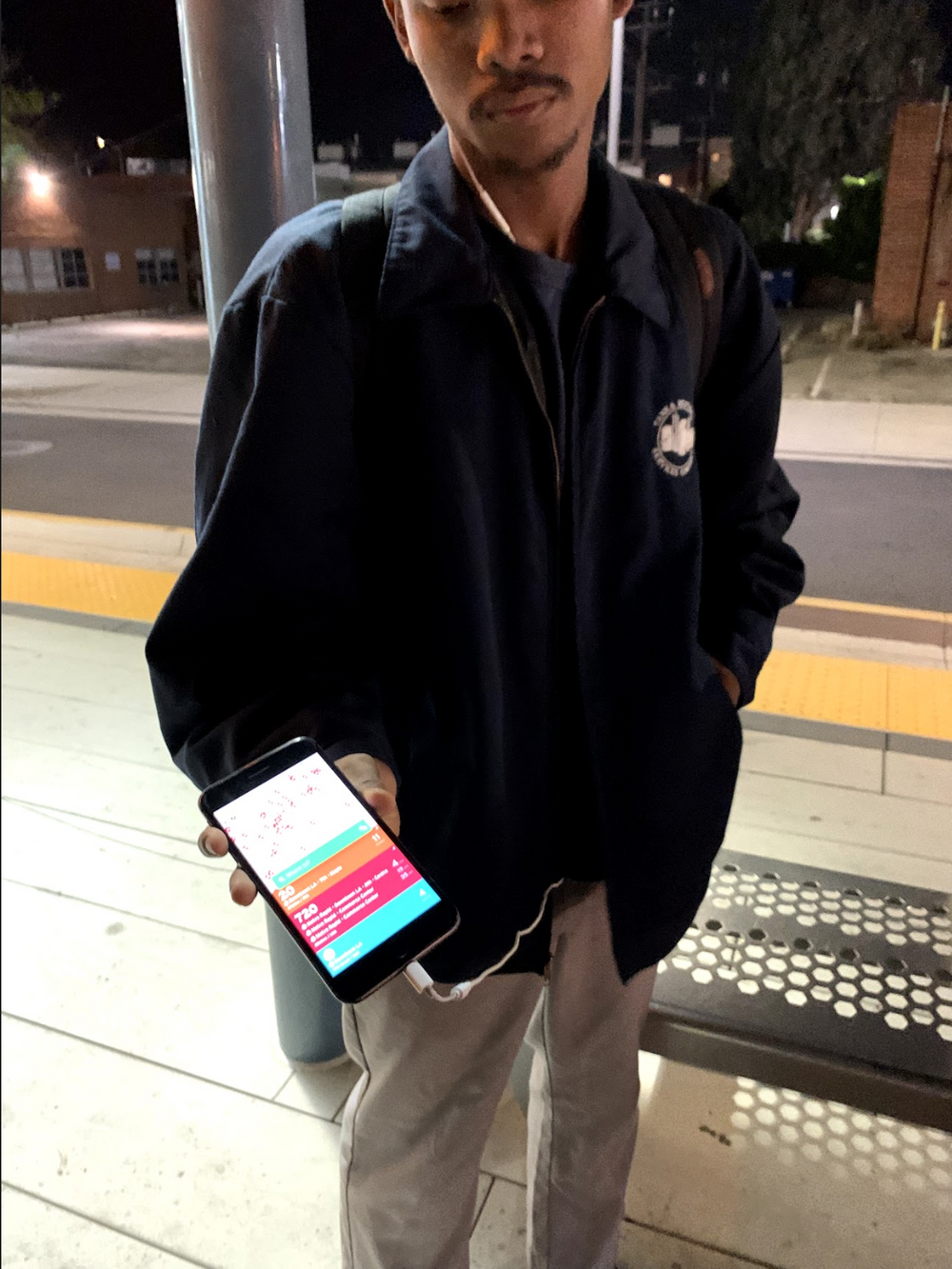 "Depending on the time of day or how fast I need to get somewhere is what determines what I take to get somewhere. I usually just take the train.."
-Kimberly


"Besides the train or the bus, i'll sometimes walk or take and Uber. I'll take an Uber if i'm running late to class."

-Arnold


"The Google transit app tells me one thing. When I close it and open it up again, it'll tell me something completely different. It can make you late. The bus doesn't wait for you."

-Tim


We went to the 17th St./SMC station to observe and interview students. Among potential safety issues, we noted the diverse transportation network around us: the Expo light rail, multiple bus stops, shared bikes, e-scooters, prominent bike lanes, and more. People traveling through the area have increasingly many travel modes to choose from.


Talking to students at the station highlighted that commuters have varying needs depending on different factors such as time of day, cost, or convenience.


From our research, we realized that there is a lack of coordination between the different transportion offerings in Santa Monica. Many commuters, especially SMC students, are using these modes in conjunction with each other but each requires a distinct entry and payment process.




Subject Matter Expert Interview
---



We talked to Jason Kligier, Principal Transportation Planner for the City of Santa Monica, about the current state and future of mobility in Santa Monica. He informed us of Santa Monica's New Model of Mobility that outlines three primary goals:

1. More walking, biking, and transit
2. A complete and connected system
3. Vision Zero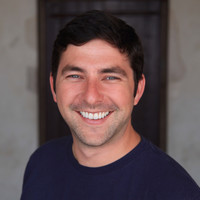 Prototype and Testing
---
I facilitated many user testing sessions by guiding participants through the app by acting as Tofu, the voice AI component of Metro Chat. Our goal was to make sure the concept was clear to those being introduced to the app for the first time through the interactions we'd set up in the prototype.
Paper Prototype Testing
We paper prototyped the onboarding experience to get a better understanding of our user's commute preferences and to introduce the voice interaction component.
Wireframe Testing
This round of testing raised important questions about the onboarding experience. How necessary is it to include the onboarding experience? How important is the voice AI component? How will the product make decisions based on user modal preferences?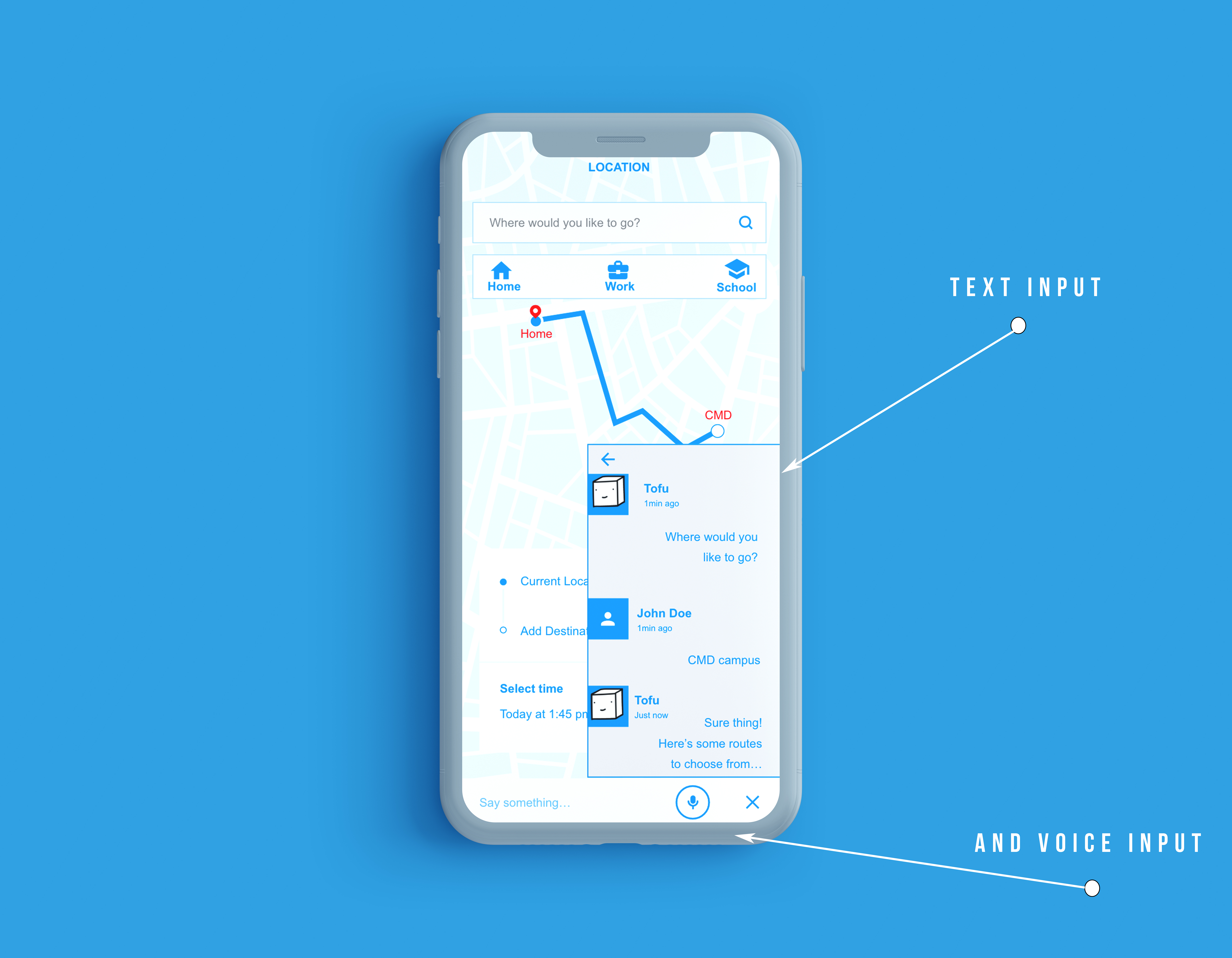 Adobe XD Prototype
Will and I designed the digital prototype using Adobe XD. The idea was to create a friendly interface that made using different modes of travel more approachable. Users were able to communicate the big idea back to us during testing.
Concept Poster
Our solution is a multi-modal trip planner and integrated payment system. We envision a multi-modal journey that was scheduled, booked, and paid for in advance.
Results and Reflections
---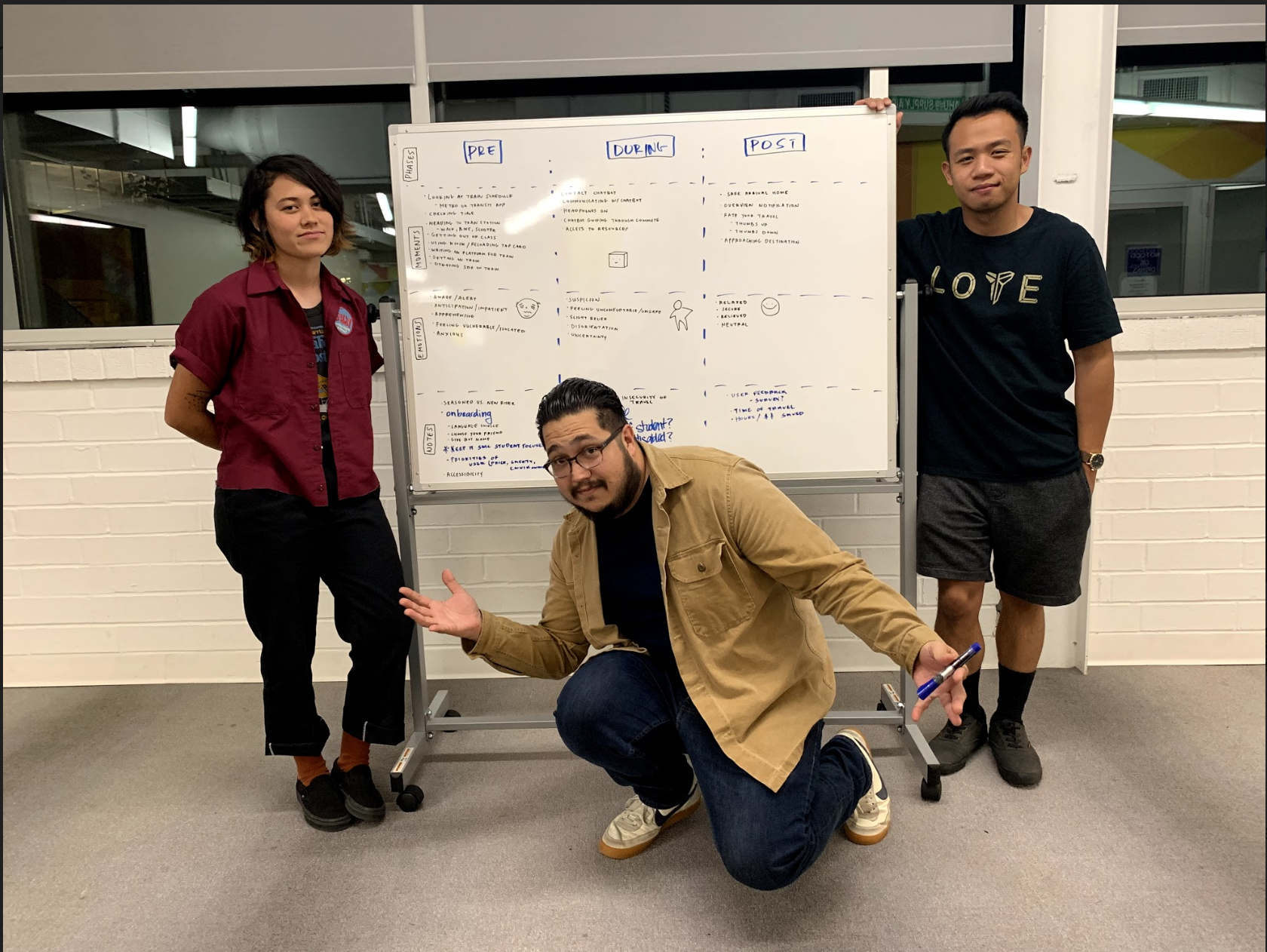 My team and I tackled a huge idea for this project. The solution we put forth addresses needs and is technically feasible. Our proposal was strong and backed up by primary and secondary research.

I believe that we fell short in this project by not doing more primary research. I would have doubled down on research. We needed to talk to more student commuters to try to find more patterns among their travel experience.

Due to time constraints and conflicting schedules, we weren't able to do more extensive research. A big idea requires tons of research.

As a team, we worked very well together and overcame some challenges. There were moments where we felt like the project had no clear sense of direction, even in the later stages. The way we move d forward was constant communication and routine meetings. It was a fun and rewarding process.