METRO CHAT
A multi-modal trip planner and payment platform for Santa Monica College students.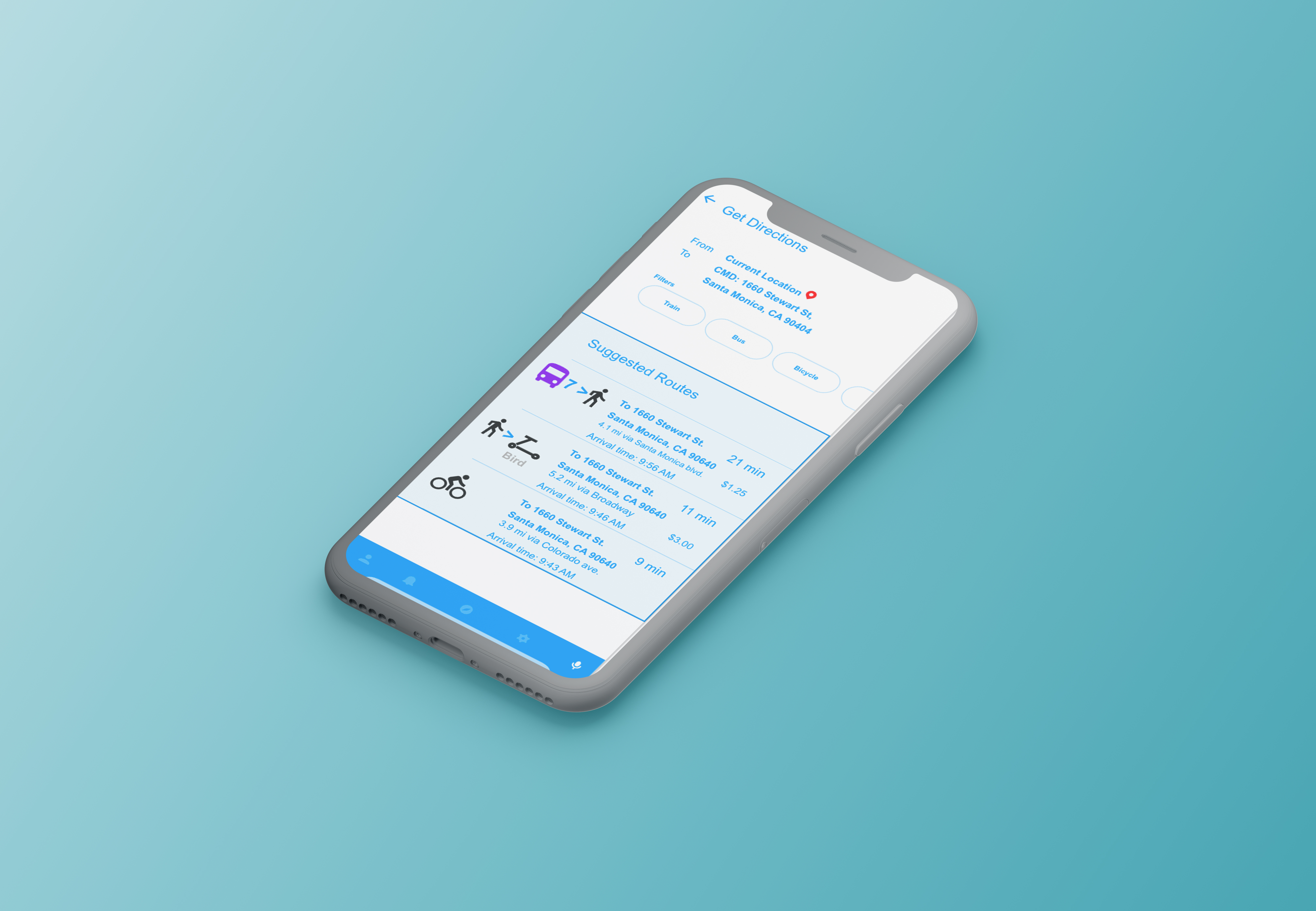 MY ROLES
User Researcher
UX/UI Designer
METHODS
Contextual Interviews
SME Interview
Site Observations
Iterative Prototyping
User Testing
TEAM
Ralph Buan
William Gamez
Ru Storey
TOOLS
Adobe XD
Photoshop
Illustrator
After Effects
---

The challenge was to create an interactive system that addresses a mobility issue in Los Angeles.

Through research and observation, we found that there's a variety of transportation options in the City of Santa Monica but the means to use these modes of travel are siloed, creating inefficiencies for student commuters who wish to use more than one way to get around.

To guide our process, we asked ourselves:
How might we simplify multi-modal travel for Santa Monica College students?
Watch an overview of our solution in the video below
---
Our research began at the Metro Expo Station that serves 17th Street/Santa Monica College.

From the initial site walkthrough, we noted potential safety issues as well as the wide transportation network around us: The Expo light rail, multiple bus stops, ride and bike shares, and prominent bike lanes, among others. Those traveling through the area have increasingly many ways to get around.

The 17th Street / Santa Monica College Metro Expo Station


We talked to commuters in and around the station, many of whom are SMC students waiting for the next railcar, and asked them a mixture of open and close-ended questions around their public transit use and daily commute to and from school.

︎ Why do you take one mode of travel over another?

︎ Do you take more than one mode on your daily commute?

︎ What navigation tools do you interact with on a daily basis?

︎
Can you tell us about a memorable thing that happened while you were taking public transit?
SOME FINDINGS
Factors like travel costs, time of day, convenience and habit influence decisions around one's commute. Each commuter is navigating a wide and complex transportation network. They use a combination of GPS apps (Google Maps, Transit, Metro) and other mobility service apps (Uber, Lyft, Bird, Lime). Rideshare, bikeshare, and e-scooter apps all require users to sign up and enter their credit card information. For public transit, most use a TAP card to ride.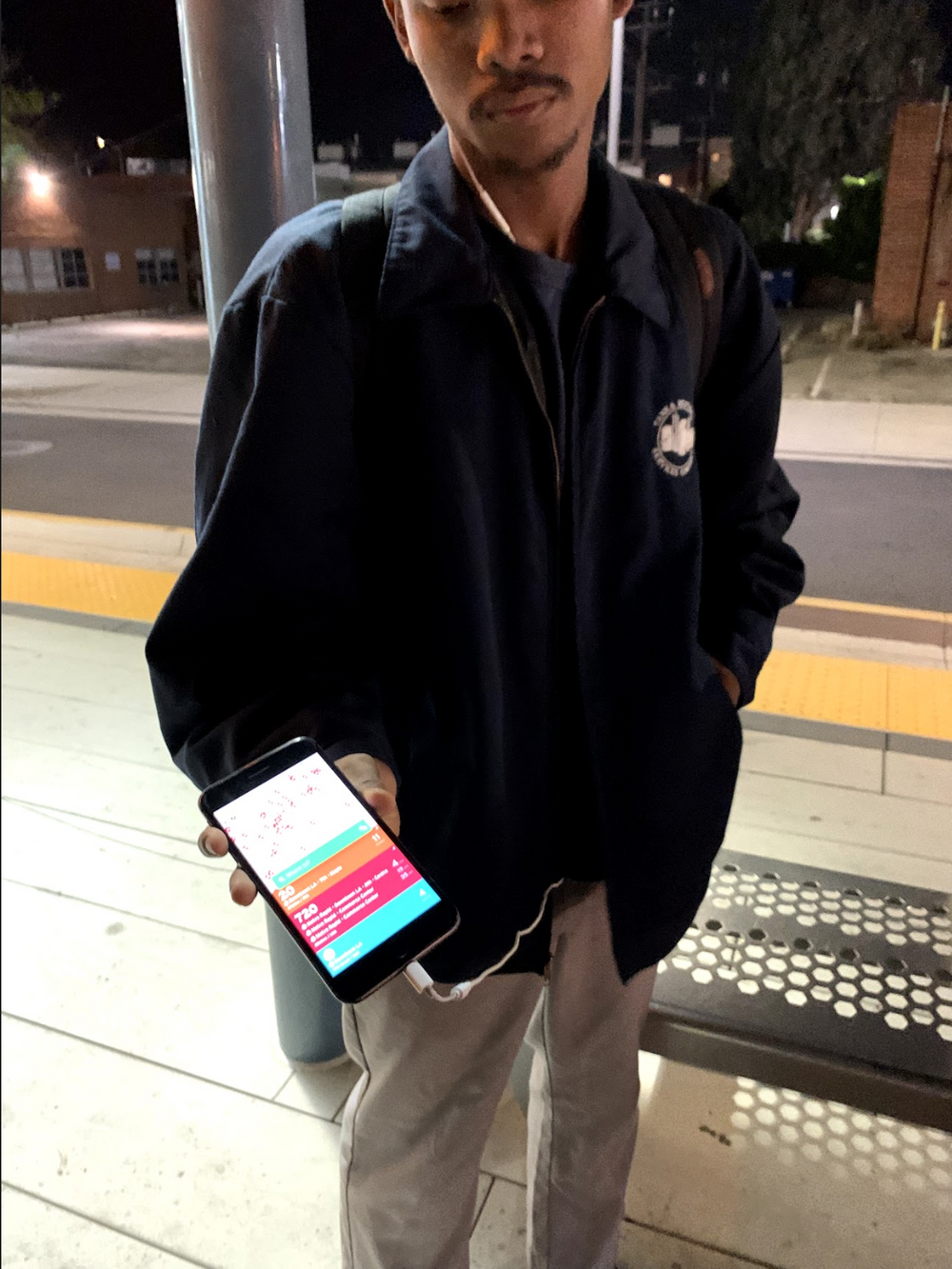 Some notable quotes from our interviews with the student commuters (pictured above):
"Depending on the time of day or how fast I need to get somewhere is what determines what I take to get somewhere. I usually just take the train.."
"The Google transit app tells me one thing. When I close it and open it up again, it'll tell me something completely different. It can make you late. The bus doesn't wait for you."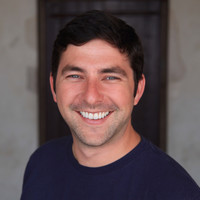 SUBJECT MATTER EXPERT INTERVIEW
I reached out to Jason Kligier (pictured left), the Principal Transportation Planner for the City of Santa Monica, to learn more about the city's biggest concerns regarding transportation and mobility. He talked about the current state and future of mobility and told us about Santa Monica's New Model of Mobility, which outlines three primary goals:


1. More walking, biking, and transit



2. A complete and connected system


3. Eliminate traffic fatalities

Our conversation with Jason showed us that the City of Santa Monica was already taking steps to organize and coordinate the various means of travel within and through the city. We found that the problem we were trying to address aligns with the local government's goals and forward-thinking approach.
---
JOURNEY MAP



The journey map allowed us to zoom out and view the user's commute in phases and potential interactions with our system. The whiteboard session helped us see the big picture and allowed us to pinpoint user needs at specific stages of their commute.

The concept poster was a consolidation of our findings and brainstorming sessions. The idea we chose to move forward with was a multi-modal trip planner and integrated payment system for SMC students. We envisioned a streamlined multi-modal commute that was scheduled, booked, and paid for in advance
---
For the second iteration, my team created paper wireframes and put them inside sheet protectors. We facilitated an participatory design workshop with our intended users, allowing them to give feedback and comments using a dry erase marker as we guided them through the experience. This round of testing raised important questions about the user experience:


︎ How necessary is it to include the onboarding experience?
︎ How necessary is the voice AI component?


︎ How will the product make decisions based on user actions and preferences?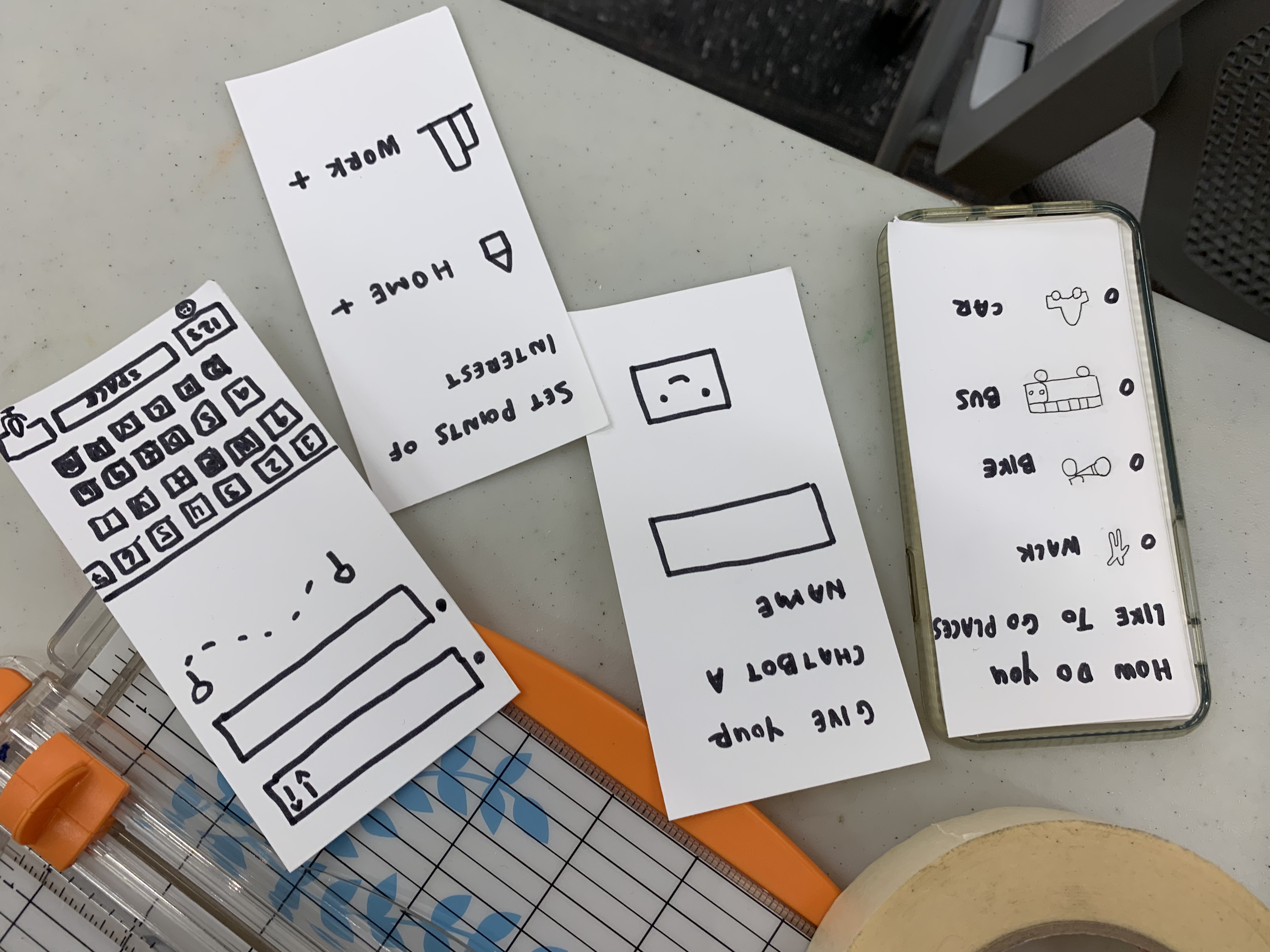 We made the initial paper prototype using paper, markers, and tape. To visualize our idea and general direction, we drew preliminary screens, potential UI elements and features on index cards and tested them with our target users.

For the first iteration, we set out to answer these questions:


︎ Does this idea resonate with our intended users?
︎ Does it address a potential pain point?

︎ Do we need to pivot our focus or explore the idea further?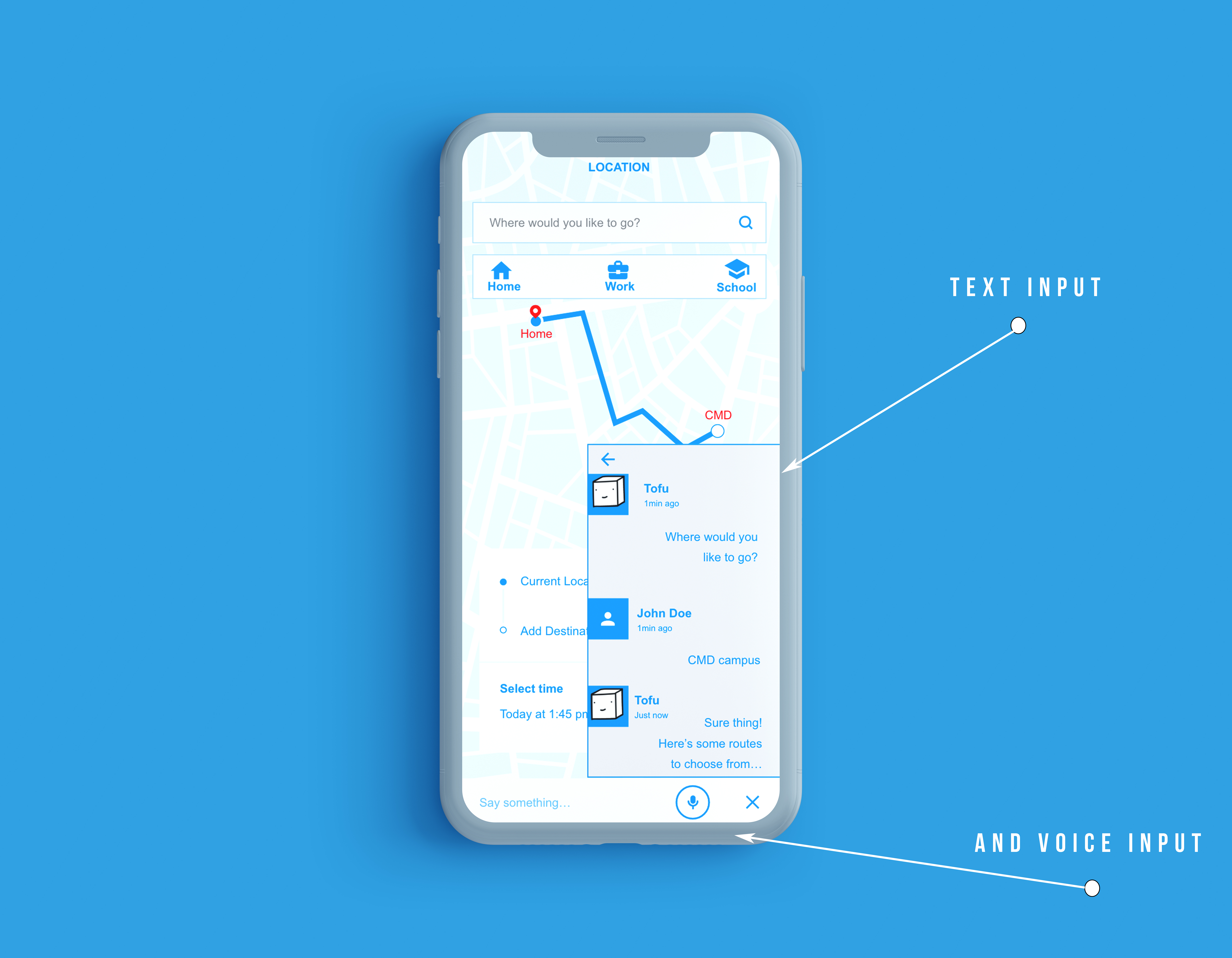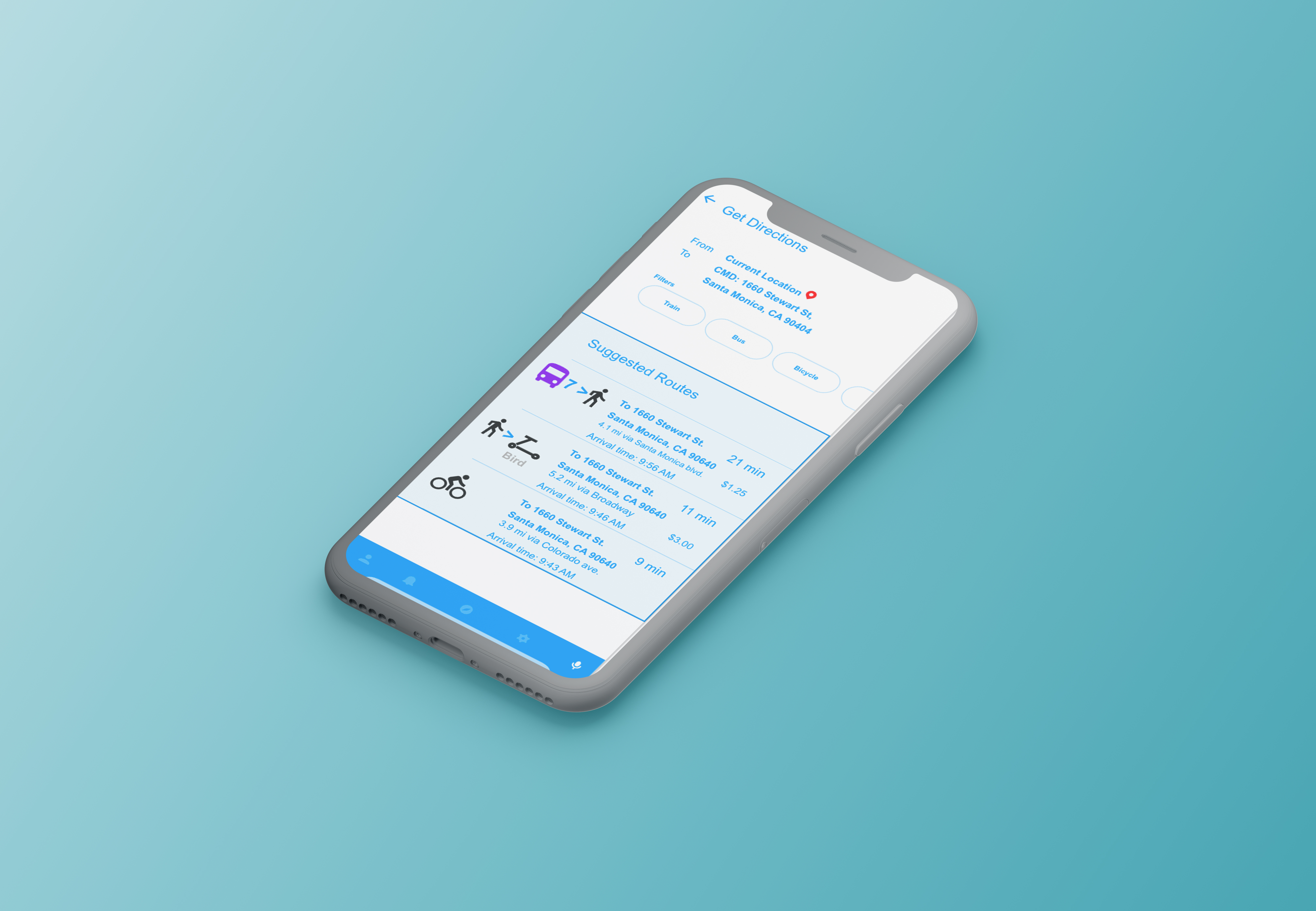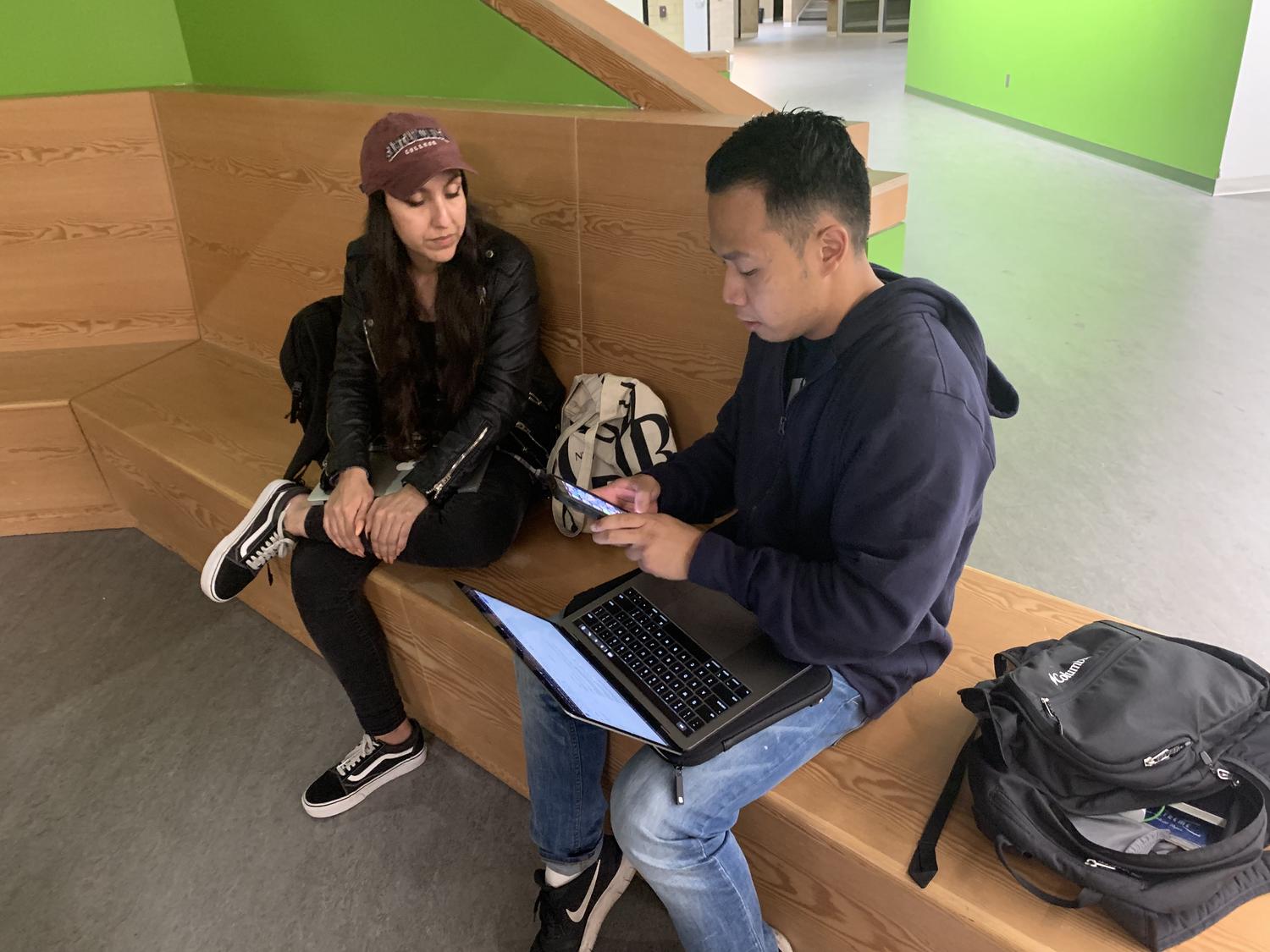 INTERACTIVE MOBILE PROTOTYPE

I facilitated many user testing sessions by acting as Tofu, the voice AI feature of the app, reciting directions and responding to and asking questions.

The testers quickly and intuitively understood that the purpose of the app was to streamline their commute, without us having to explain it to them.

"So..basically..this is a shortcut to navigating the 5,000 apps have on my phone to already get places? Thats pretty convenient!"
- Claudia, 23
---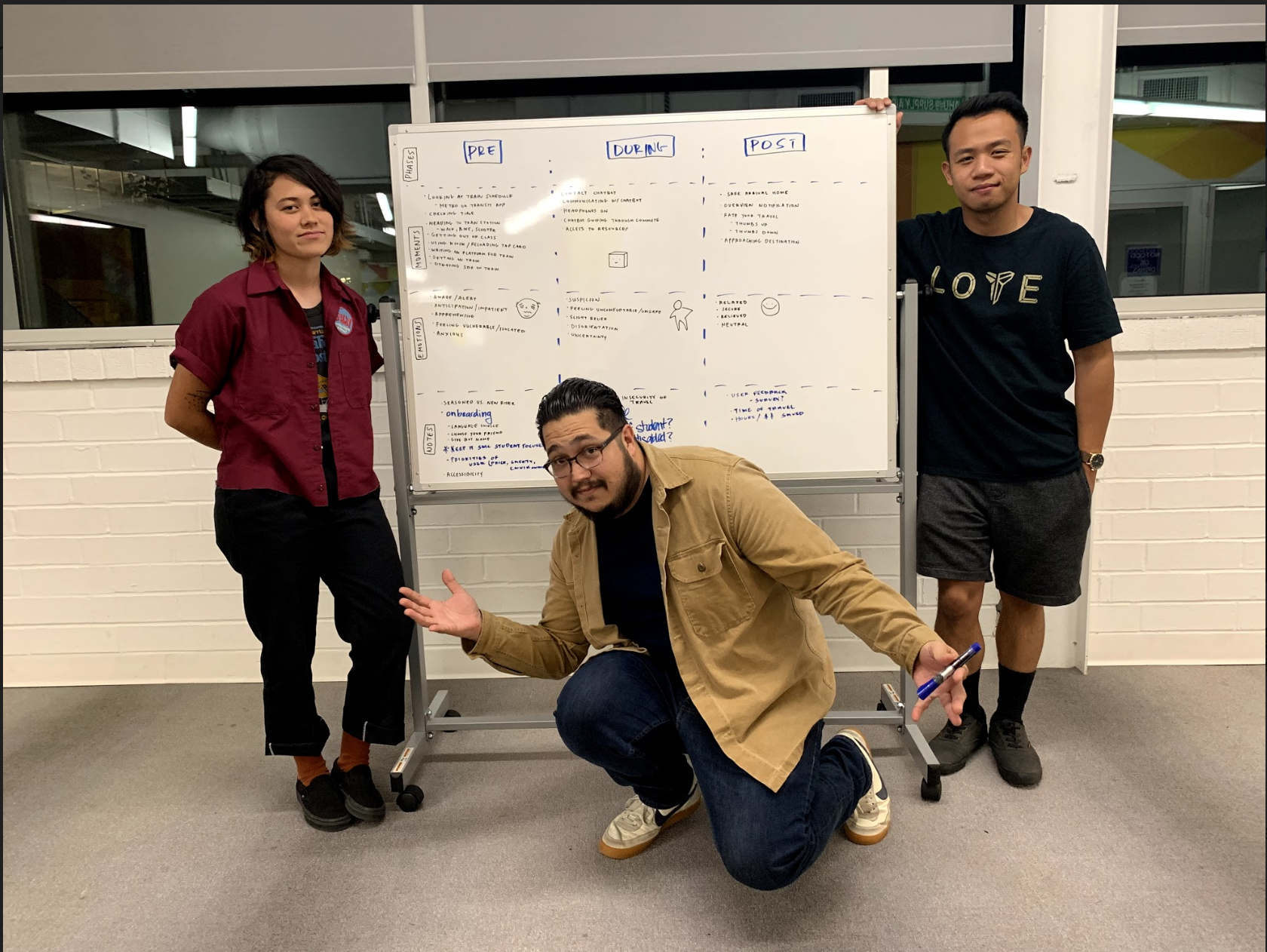 My team and I tackled a huge idea for this project: an interactive system with many parts, features, and technologies. As a speculative project, it was fun ideating big solutions that solve real-world problems. However, it was a challenge to think about how the various parts will come together to form the complete system.

We could have done a better job addressing and acknowledging the complexity of the solution. A major learning from this project is to start small by reducing the complexity and amount of features in the app. This approach would allow us to test individual features with more precision and expand as the project progresses.

The research we conducted was extensive and highly informative. It directed our process and design decisions. A major success was narrowing our target user to SMC student commuters. This group of people had very specific needs and goals that became the anchor for our project.